We're Local!
Here are your nearest locations.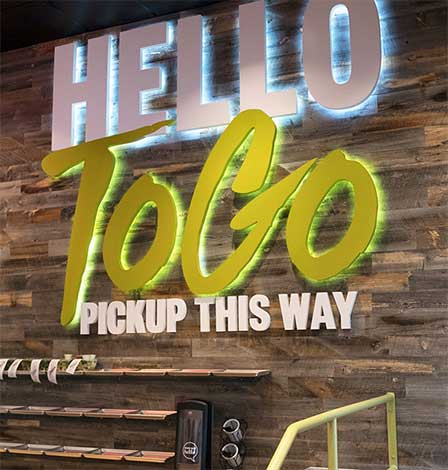 South Side
MONDAY - FRIDAY 6am - 8pm
WEEKENDS 9am - 7pm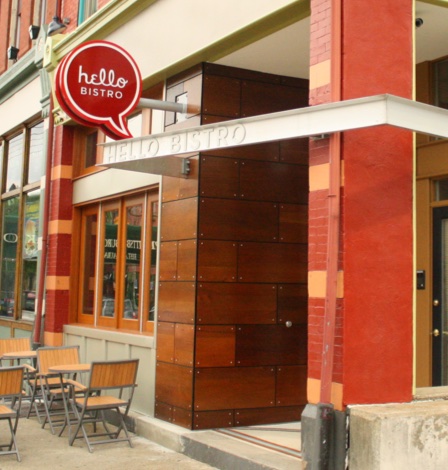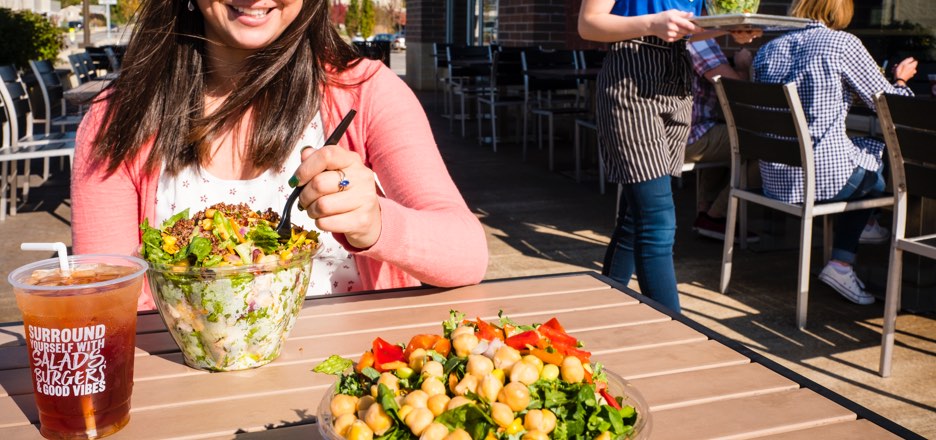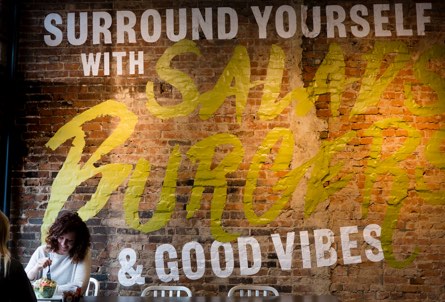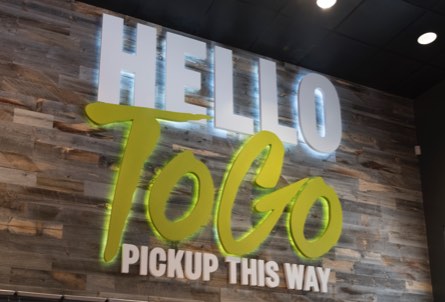 HELLO TO GO
Say hello to delicious takeout with Hello ToGo! With 3 convenient ways to takeout, you can enjoy your Hello Bistro your way!
DELIVERY
Don't feel like putting on pants*? We get it. That's why we're excited to announce that we'll now deliver your noms right to your door! To get started, just order online at hellobistro.com or through the mobile app. Pure deliciousness will be knocking on your door before you know it. *Disclaimer: Pants are optional, but you should probably put them on anyway before your delivery driver gets there.
HELLO TOGO SHELVES
Need a break from the confines of your house, but still want the comforts of social distancing? Never fear… online ordering is here! Just place your order and we'll have it ready to go on our Hello To Go shelves for when you arrive. Craving a little social interaction? Give us a call to place your order and when you arrive, we'll be ready to ring you up and get you out in a jiffy!
CURBSIDE PICKUP
Just place your order online at hellobistro.com, choose "Curbside Pickup", pull into one of our designated curbside spots at your designated time, and give us a call that you're here. It's so quick and easy, you won't even have to break from your carpool karaoke (You sounded just like Mariah Carey, BTW!)
order now!

Souper Sunday
We've got some SOUPER news that is sure to set your heart a-flutter: Every Sunday, you can enjoy our soup quarts for just $5! Whether you're sticking to that classic Chicken Noodle or are a mega-fan of our World Famous Potato, just remember one thing… You're a souper star, that is what you are!
ORDER NOW