At Hello Bistro, we've got a lot going on!
Here's what we've recently been up to.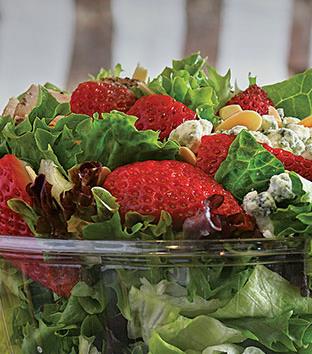 Strawberries are BACK!
April showers have brought May flowers AND strawberries back to our menu! Not only can you choose these red beauties for your "Build Your Own" Salad, but they're also being...
Read More >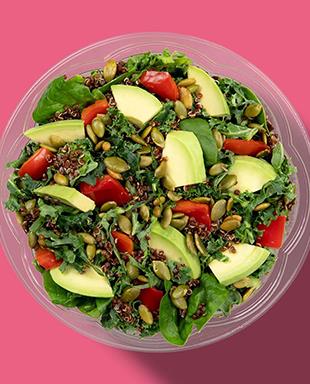 Vote for Us! Best of the 'Burgh
There are many reasons why we were voted the Best Vegetarian/Vegan Restaurant in Pittsburgh Magazine's 2019 Best of the Burgh poll. The biggest is our HUGE Build Your Own Salad,...
Read More >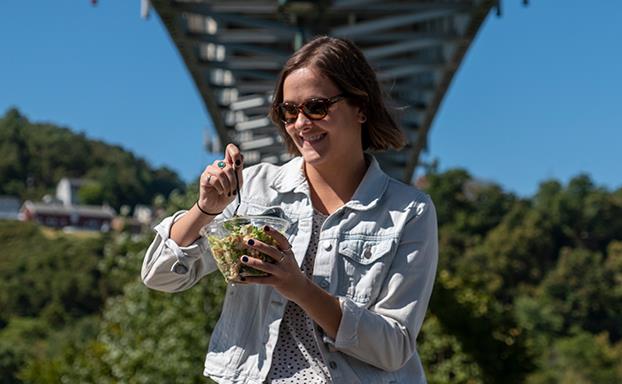 Our Tips for Self Care
Times are tough… Especially when you're running low on toilet paper, shows to binge watch, and wine. But never fear… Your friends at Hello Bistro are here!
Read More >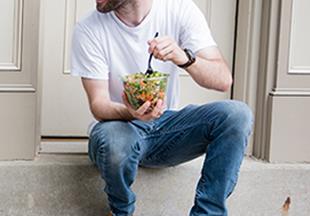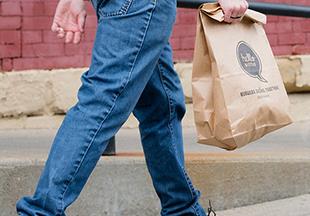 Delivery NOW AVAILABLE at all locations!
Just like the Italian Opera Singer serenading a quarantined Florence from his balcony, we're shouting this message from the rooftop: WE NOW DELIVER! Available at all open locations, you...
Read More >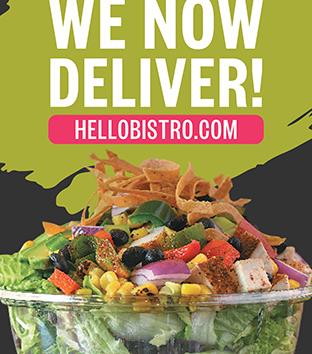 Coupons & What's New
For exclusive offers that will blow your mind!
Join The
Email Club
or
Download
Our App