10 Ways to Eat a Burger at Hello Bistro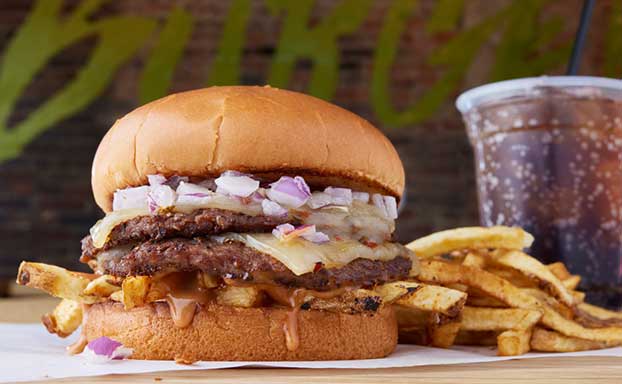 You know there are a number of ways to create a burger at Hello Bistro, but did you know there are also ways to EAT a burger? Prepare to have your mind blown.
Regular way. Obviously. You just take a bite and enjoy.
Outside on our patio! Sometimes sunshine adds to the already delicious taste!
Cut in half to save for later. For when you want a snack!
Split apart one piece at a time. Start with the bun, then lettuce, burger, etc.
With French fries and a drink! Classic!
With a side salad! Gotta get in those veggies!
With the wrapper around it so you don't make a mess. We never spill our burger on ourselves...
Dipping it in ketchup or ranch. Everyone has done this at some point!
Upside down. Apparently your tongue hits the toppings first, and it's a total gamechanger!
With a knife and fork. Mr. Pitt and his Snickers style.
Want to know what else we've been up to?