#GiveSomeGreen 2018 Recap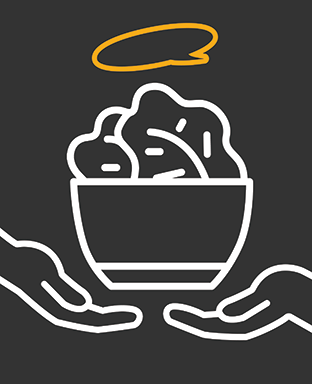 Our #GiveSomeGreen program was rockin' it in 2018! Through #GiveSomeGreen, we become salad superheroes (dreams DO come true!) as we help to feed our neighbors in need. Thanks to our amazing guests (ahem, YOU), we donated a total of 28,229 pounds of produce to our local food banks in 2018! A huge thank you to our selfless team members, who volunteered their own time to help distribute our donated produce at their local food banks. High-five for having a heart of gold, team! Help us beat last year's total and order our current #GiveSomeGreen Item: Apple Almond Crunch Salad!
Want to know what else we've been up to?