2023 Food Trends to Look for at Hello Bistro
Posted:
December 27, 2022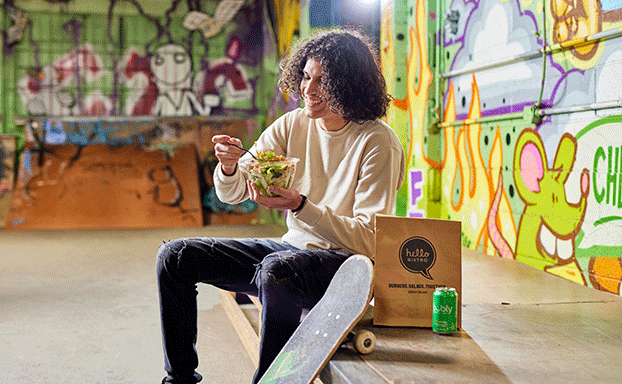 2023 is here and so are hot new food trends! Here are three popular trends to look for the next time you order from Hello Bistro.
Sweet and Savory Pairings
If you love sweet-and-savory pairings, 2023 is going to be a good year for you! Hello Bistro is already up on this best-of-both-worlds trend with menu items like our Thai Peanut Salmon Salad, featuring mixed greens topped with salmon, carrots, red peppers, cucumbers, edamame, ramen noodles, chopped peanuts, chow mein noodles, and Thai peanut dressing.
"Swicy"
What about the new "sweet but spicy" trend, also known as "swicy"? Our Mexican Street Corn Grain Bowl will do the trick, featuring ancient grains, fiesta-seasoned chicken, fire-roasted corn, fiesta-roasted red and green bell peppers, queso fresco with a pinch of cilantro, kale, spinach, plus street corn vinaigrette.
Retro Foods
Nostalgia is always kinda cool (who doesn't love watching reruns of Friends and longing for the '90s?), and now food culture is getting in on the trend with retro foods experiencing a resurgence in 2023. Enjoy a Boylan Soda at Hello Bistro, our old-fashioned soda with a history dating back to 1891!
Want to know what else we've been up to?