4 Toppings to Add to Your Next Build Your Own Grilled Cheese Order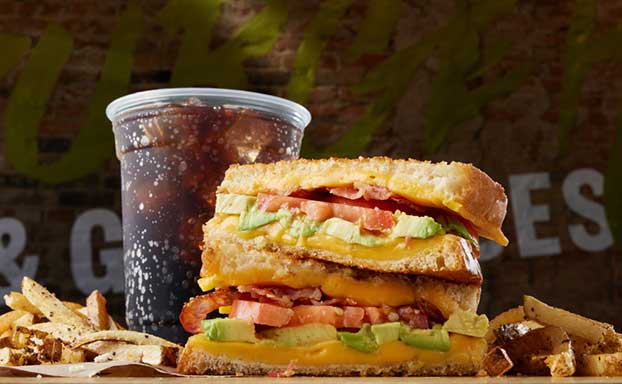 When you Build Your Own Grilled Cheese, you can include whatever you want from our list of toppings! So. . .where do you start? Here are a few suggestions for your next BYO Grilled Cheese order!
Grilled Cheese + Caramelized Onions
For a mixture of sweet and savory, cheese and caramelized onions are a total gamechanger!
Grilled Cheese + Avocado
Adding this superfood to your grilled cheese will make it even more creamy!
Grilled Cheese + Tomato + Lettuce + Red Onion
Cheese and tomato complement each other well! The sweetness in tomatoes offset the mild, nutty flavor of cheeses like Swiss! Don't forget to add other toppings like lettuce and red onion to complete your BYO grilled cheese!
Grilled Cheese + Bacon
Bacon makes everything better, right? Add some crunch to your cheese with this can't-miss addition.
BUILD YOUR OWN GRRILLED CHEESE NOW!
Want to know what else we've been up to?