NEW! $5 Soup Quarts Every Day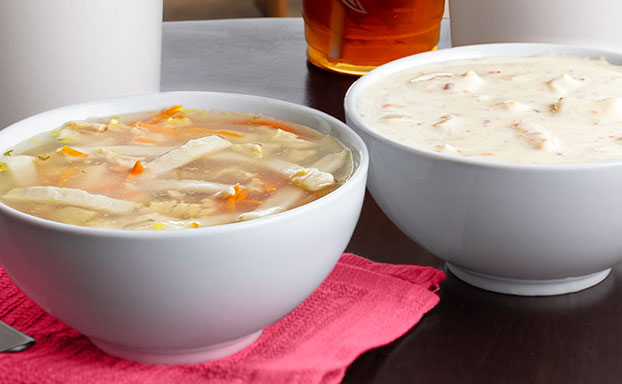 It's time to make like Michael Jordan and be the souper star we know you are! Our World Famous Potato and Homemade Chicken Noodle are a slam dunk for dinner during those chilly nights of fall. Plus, did you know that EVERY DAY, you can pick up our soup quarts to go for only $5 for a limited time?
Now the only question is... Chicken Noodle or Potato Soup
Want to know what else we've been up to?