Apple Salads For Fall
Posted:
September 15, 2022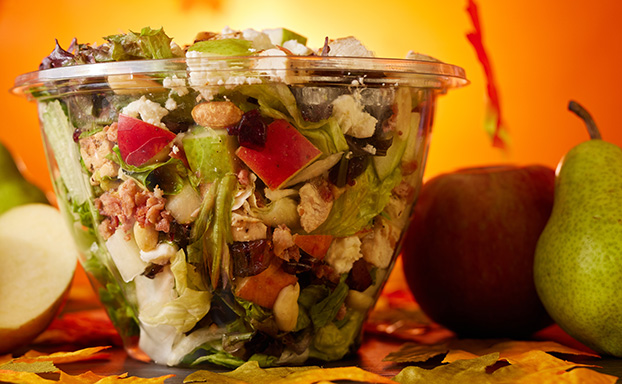 Let's go apple picking! We don't have to go far, since apples have returned to the Hello Bistro menu! Pair any of these apple salads with a flannel and boots this season!
Autumn Apple Pear & Chicken Salad
This delicious seasonal salad includes mixed greens topped with roasted chicken, Fuji apples, pears, bacon, feta cheese, dried cranberries, and peanuts, with poppy seed vinaigrette. It's the perfect salad to enjoy on a crisp, autumn day!
Apple Almond Chicken Salad
As one of our core salads (get it?), this Hello Bistro salad includes romaine, roasted chicken, Granny Smith apples, crumbled bleu cheese, slivered almonds, and apple cider vinaigrette.
Build Your Own Apple Salad
With Fuji apples back on our Build Your Own Salad menu, you can craft your own salad creations around apples, which also go well with spinach and kale, cheddar, and red onions.
Want to know what else we've been up to?