Return of a Favorite: Autumn Apple & Pear Chicken Salad
Posted:
September 13, 2022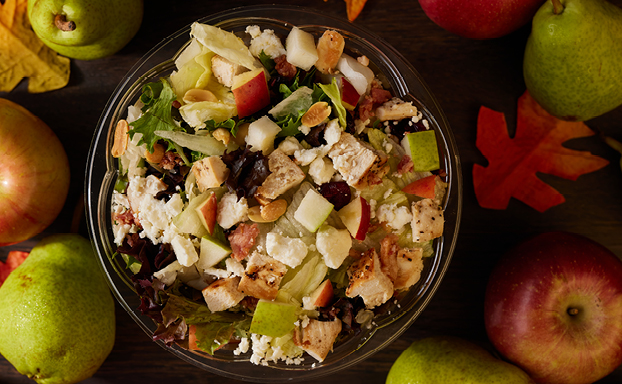 Sound the horns and roll out the red carpet! Hello Bistro's most popular salad, the Autumn Apple Chicken & Pear Salad, has returned to the menu! This delicious seasonal bowl includes mixed greens topped with roasted chicken, Fuji apples, pears, bacon, feta cheese, dried cranberries, and peanuts, with poppy seed vinaigrette. Plus, we're also welcoming Fuji apples and pears back to our Build Your Own Salad menu, for all your original salad creations.
Order an Autumn Apple Chicken & Pear Salad today or Build Your Own Salad with apples and pears!
Want to know what else we've been up to?