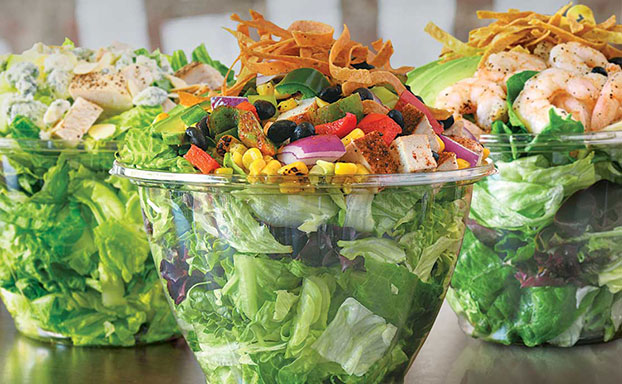 Sometimes you just want to get a little creative! So let our bowl be your canvas and Build Your Own Salad selection with greens, crunchies, protein, dressing, and more!
Maybe you want to make a Build Your Own strawberry caprese salad featuring strawberries, tomatoes, mozzarella cheese, and balsamic vinaigrette. Or create a spinach apple salad with spinach and kale, Granny Smith apples, cheddar cheese, and apple cider vinaigrette! Because it's Build Your Own, you can create the salad of your dreams with as many ingredients as you want and an ENDLESS number of combinations!
What does your favorite Build Your Own Salad look like?
Want to know what else we've been up to?