5 Things You Probably Didn't Know about the Caesar Salad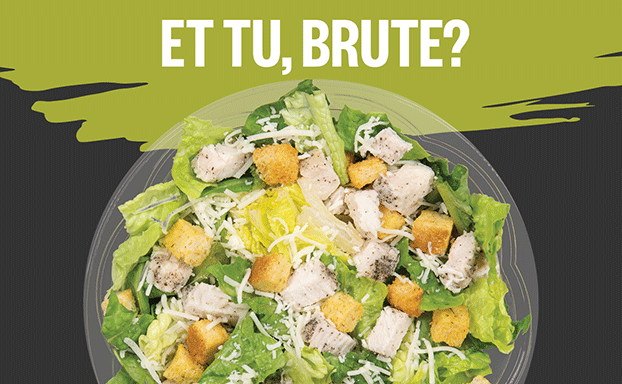 How much do you know about the Caesar Salad? While you might think it's named for Julius Caesar, it's not! Here are 5 things you probably didn't know about the Caesar Salad.
1. It's named for Caesar Cardini, the chef who created the dish. Sorry, Julius.
2. The Caesar Salad has its own holiday on July 4. Why aren't we pairing Caesar Salads with hot dogs?
3. The traditional way to make a Caesar Salad involves no chicken, meat, or anchovies. What? Chicken and Caesar Salad go together like peanut butter and jelly. I mean, how can you say no to this face?
4. The other traditional way to eat it is with your fingers---no utensils. Are we animals?
5. The Largest Caesar Salad in the Guinness Book of World Records weighed more than 3 tons. Holy anchovy!
Want to know what else we've been up to?