7 Scenarios that Require Hello Bistro Delivery with DoorDash
Posted:
November 13, 2023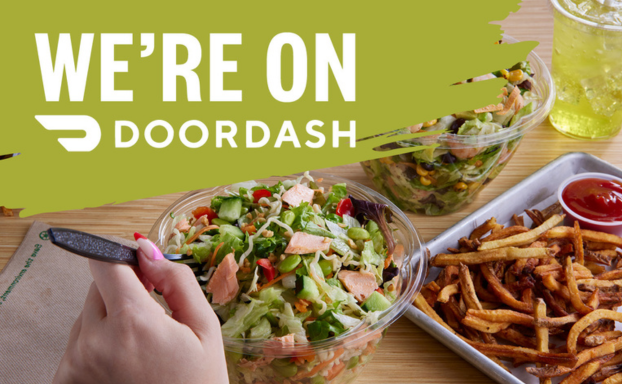 Sometimes you're hungry, but you don't feel like leaving the house. When that happens...it's Hello Bistro delivery with DoorDash to the rescue! Here's when you know it's time to hit us up on the DoorDash app.
You're in the middle of a TV binge, and you're about to get to the big reveal! All you need to do is hit pause to retrieve your food at your front door!
You've run out of food at the party? No problem. Order catering salads for Hello Bistro delivery that serve up to 5!
You just got home after a long day, and the kids are hungry. Instead of heading back out, stay in and order hearty meals the whole family can enjoy.
Not feeling well and you have NOTHING to eat in the house? Order Hello Bistro delivery! Chicken Noodle Soup quarts are the perfect comfort food to bring you back to life!
Did you agree to cook for date night? Impress your date with Hello Bistro delivery!
It's lunchtime at work, and you just realized you left your lunch in the fridge at home! Time for Hello Bistro delivery on DoorDash!
Surprise guest? You got this! Order Hello Bistro salads, burgers, grilled cheese, grain bowls, and more — straight to your door!
Find us on the DoorDash app and place a Hello Bistro delivery order today!
Want to know what else we've been up to?