And the Nominees for Favorite Guest Meal are. . .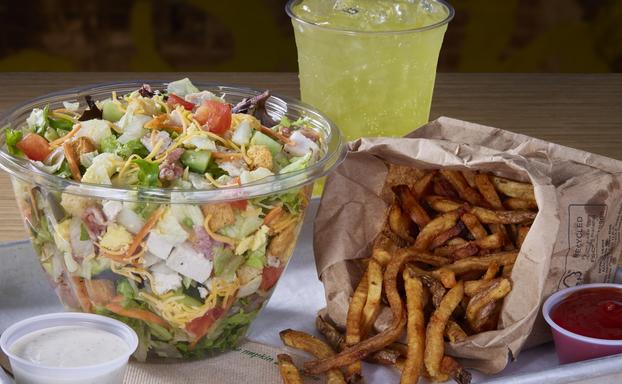 We all have a favorite Hello Bistro order, but some meals are more popular with guests than others. If we had an academy of Hello Bistro voters, these two salads would battle it out for the award for Best Achievement in Craveability.
The first is our Chicken Caesar Salad, made with romaine lettuce, roasted chicken, shaved Parmesan, croutons, and Caesar dressing. You can't go wrong with this classic!
The second is our Chicken Bacon Ranch Salad, which comes with mixed greens, roasted chicken, cucumbers, tomatoes, diced eggs, bacon, carrots, cheddar cheese, croutons, and last but not least, our housemade ranch. Because everyone loves a good western!
Which one is your favorite?
Want to know what else we've been up to?