New! Hello Bistro Catering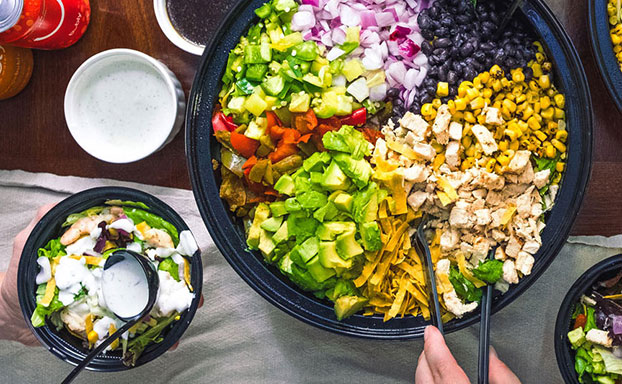 Looking for the perfect meal to spice up your office meeting or family gathering? Never fear... Hello Bistro catering is here! Choose from any of our Signature Salads or Create Your Own, built to serve 5! Group can't agree on the same salad, no problem! Our individual signature salads are now available for catering, too!
And don't worry, we've got all the details under control – we'll take care of the napkins, utensils, and serving bowls. All you need to provide is the flat surface and a healthy appetite.
The best part? You can now get your catering order DELIVERED! And don't let the word "catering" intimidate you – in our book, catering can mean anything from a family birthday party to a friendsgiving!
Ready to get this party started? Here's how you can order:
Order it online: Head to hellobistro.com and check out our Catering category. Place your order at least 60 minutes ahead of time, and swing by our Curbside Pickup Spot or Hello ToGo Shelves at your designated pick up time. Don't have time to leave the office or house? Choose delivery as your pickup method and it'll show up right at your front door!
Call In: Call your local Hello Bistro, place your order, and pick it up at your designated date and time. Check out our Catering Guide here!
Walk In: Walk on up and place your order and we'll have it ready to go within an hour!
Want to know what else we've been up to?