Hello Bistro Summit Mall is NOW OPEN
Posted:
November 19, 2019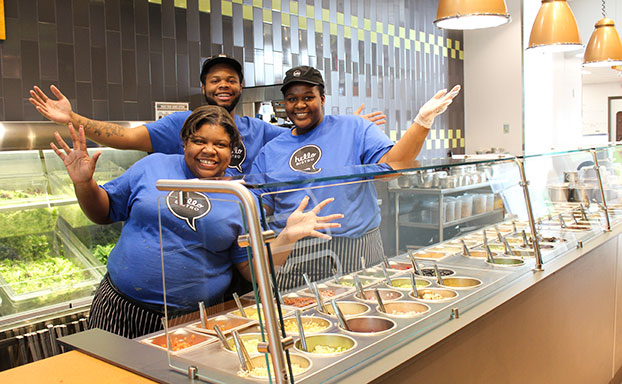 We've got some exciting news to share… Our new location in Fairlawn, OH is officially open! Stop by our new digs, located right outside of Akron in Summit Mall, to say hi and be one of the first in the area to enjoy our huge salads and juicy burgers. (For those Google mapping it, the address is 3265 W. Market Street, Fairlawn, OH 44333) Did we mention that anyone who visits us TODAY (November 19) will get a coupon for a free order of our fresh-cut fries on their next visit?! It's our little thank you for joining us on the day of our GRAND OPENING!
But that's not all… friends who visit us on our opening day will also have a chance to spin our super colorful, ultra-cool prize wheel! From Hello Bistro swag to coupons for your next meal, this game of chance may be one of the most intense moments of your life. (Just remember to keep breathing! Everyone DOES get a prize!) Plus, a few lucky winners will walk away with one free salad a month for a year! (YASSS!)

Want to know what else we've been up to?