Last Chance for Fall Specials!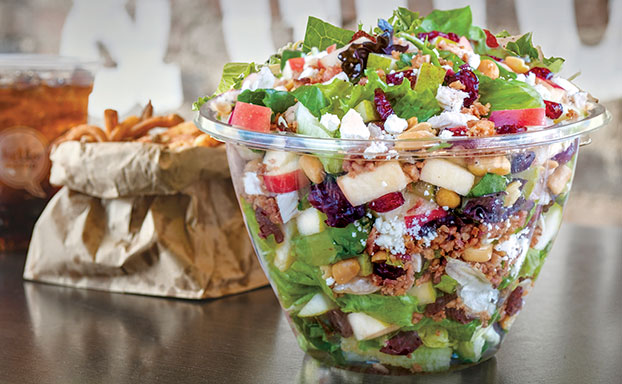 Did you FALL in love with our seasonal specials? We can't beLEAF that autumn has come and gone, and with the arrival of winter, our fall specials will be leaving our menu soon. Stop by your favorite Hello Bistro location or order online to get them before they're gone!
Autumn Apple Chicken & Pear
Mixed Greens + Roasted Chicken + Pears + Fuji Apples + Bacon + Feta Cheese + Dried Cranberries + Peanuts x Poppy Seed Vinaigrette?= You'll Fall For This Salad….Get It?
?
Fall Chicken Caesar
Romaine?(In Season)?+ Kale + Spinach + Roasted Chicken + Roasted Sweet Potatoes + Granny Smith Apples + Brussels Sprouts + Shaved Parmesan + Croutons x Caesar?Dressing?= Hail, Fall Flavors!
Want to know what else we've been up to?