Last Chance for Strawberry Chicken Salad!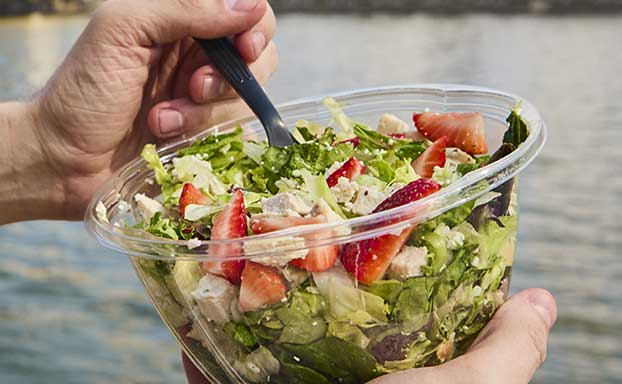 You don't know what you got 'til it's gone, so make sure you enjoy our Strawberry Chicken Salad on our summer menu while you still can! Our Strawberry Chicken Salad comes with mixed greens, roasted chicken, strawberries, crumbled bleu cheese, almonds, and poppy seed vinaigrette. Pair it with a Boylan soda and a side of French fries to make it a meal that will leave you berry full and satisfied!
Want to know what else we've been up to?