Limited Time: $5 Soup Quarts Every Day!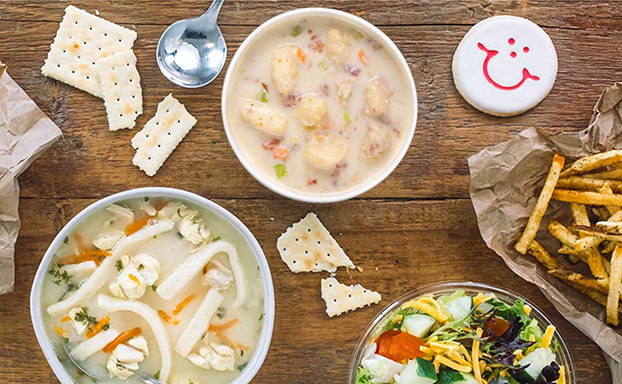 How ya holdin' up? If you're looking for a laugh, we have four words for you: Preventing Germs – Office Style. If you're looking for food because you already ate all your quarantine snacks, we have two more words for ya: Get takeout!
Satisfy your salad cravings without even leaving the house with Hello Bistro delivery – now available at all open Hello Bistro locations! As an added bonus, we're now offering $5 soup quarts EVERY DAY for a limited time! (Because Potato Soup cures all…)
So what are you waiting for?! Give us a call to place a takeout order or…
Want to know what else we've been up to?