NEW! Build Your Own Burger & Grilled Cheese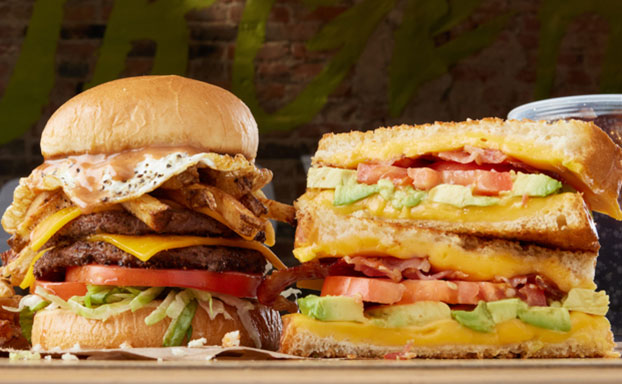 Are you ready for some big news? *Drum roll please* We'd like to announce our brand-new Build Your Own Burger and Grilled Cheese! That's right! At Hello Bistro, you can now create the burger or grilled cheese of your dreams when you choose the cheese, sauce, and toppings to put into your very own creation that has your name all over it (you can literally call it. . . "the [INSERT YOUR NAME HERE]"!
The combinations are as infinite as your love of burgers and grilled cheeses, so stop in this week to give it a try. Your burger and grilled cheese masterpieces are waiting!
Want to know what else we've been up to?