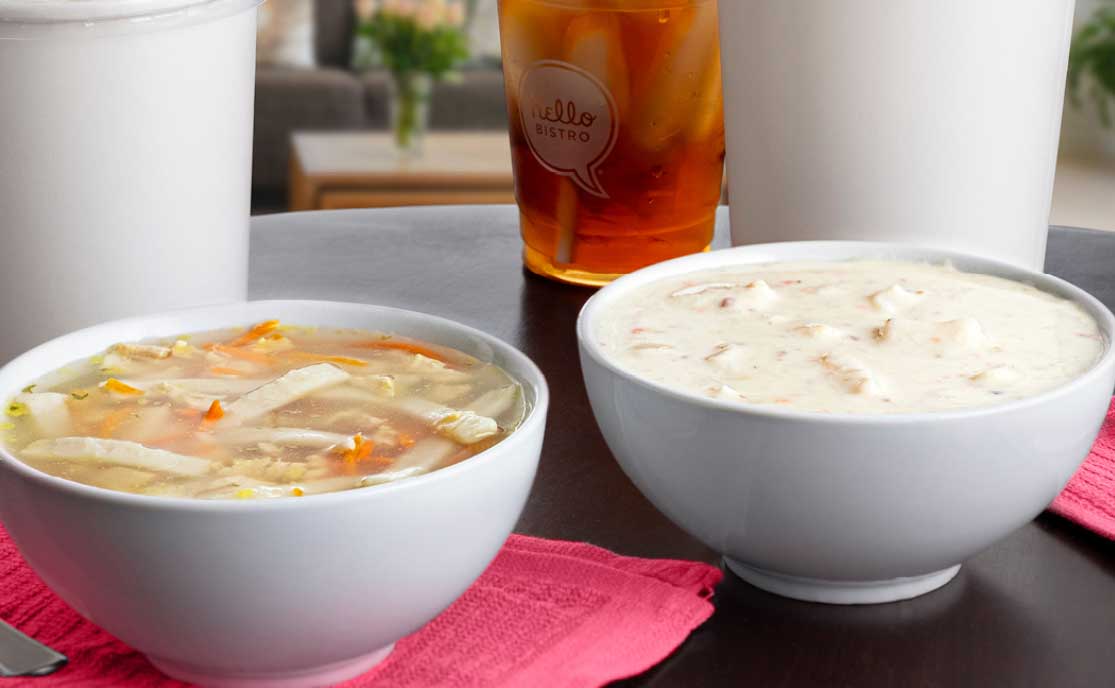 It's National Soup Month, and you know how much we love our soups!
To celebrate, every Sunday in January is Souper Sunday, which means $7 quarts of our homemade Chicken Noodle and creamy Potato Soups! Add a quart to go with your order this weekend and take the warmth and comfort of your favorite soup home with you.
Are you looking to keep the National Soup Month festivities going all week long? You can add a cup of soup and a drink to your favorite Hello Bistro salad or burger and make it a meal any day of the week!
If you're ordering in person at your favorite Hello Bistro, add a cup or quart of soup to your order! You can also order ahead online or on our Hello Bistro app, where you can choose the pickup or delivery option most convenient for you!
Want to know what else we've been up to?