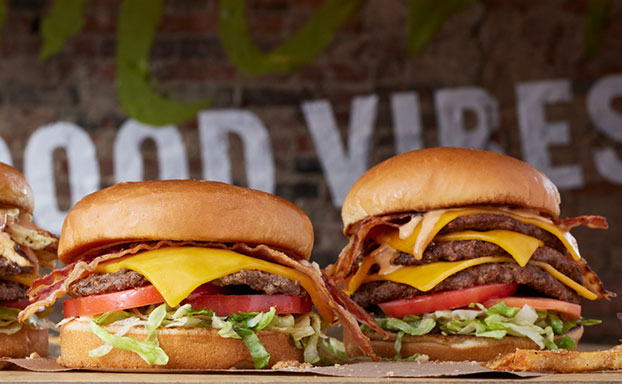 Still reeling from our Build Your Own Burger and Grilled Cheese news? Well, you might want to sit down for this, because we have MORE big news! We're officially unveiling our brand-new "smash" beef burger recipe, which takes our burger's craveability to the next level of deliciousness! Try our new "smash" burger on our Superburger, Mean Green Avocado, Southwest BBQ, or Hello Bistro Burger.
You can also try it when you Build Your Own Burger and customize it with your personal favorite cheese, sauce, and toppings. And don't forget that our French fries are a great addition to any burger (whether on top or on the side)! The power—and delicious burger—is yours!
Want to know what else we've been up to?