Our Fall Specials
Posted:
September 8, 2020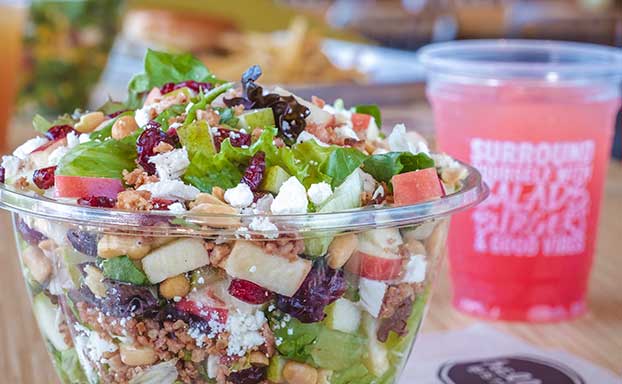 Don't tell the other seasons, but fall is our favorite. Why? Because of pumpkin spice and everything nice, including new items on our menu! Stop by to give our newest favorites a try!
AUTUMN APPLE CHICKEN & PEAR SALAD
Mixed Greens + Roasted Chicken + Fuji Apples + Pears + Bacon + Feta Cheese + Dried Cranberries + Peanuts x Poppy Seed Vinaigrette = You'll fall for this salad!

SOUTHWEST BBQ BURGER
Fajita-Seasoned Burger + Fries + Pepper Jack Cheese + Red Onion x Pepper BBQ Sauce = This Ain't Our First Rodeo!
Want to know what else we've been up to?