Our Favorite Signature Salads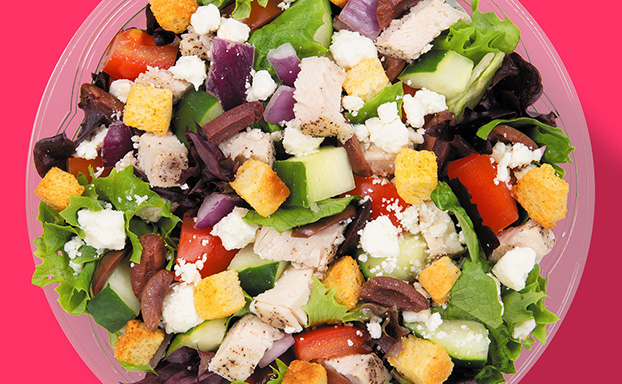 We're just one month into the new year and we know that you're doing AMAZINGLY well in sticking to your New Year's resolution! (Just call us your personal cheerleaders.) To add some variety to your healthy choices, here are a few of our favorite Signature Salads that keep us eating green all year long:

Chicken Caesar Salad
Romaine + Roasted Chicken + Asiago Cheese + Croutons x Caesar Dressing = Et Tu Brute
Caribbean Shrimp Salad
Mixed Greens + Shrimp + Avocado + Black Beans + Corn + Corn Tortilla Strips x Citrus Lime Vinaigrette = A Jammin' Good Salad!
Greek Chicken Salad
Mixed Greens + Roasted Chicken + Tomato + Cucumber + Red Onion + Feta Cheese + Kalamata Olives + Croutons x Greek Dressing = Toga! Toga! Toga!
Did you know that thanks to our Give Some Green program, any time one of our Signature Salads is ordered, we'll donate produce to our local food bank? In fact, we donated 30,806 pounds of produce to help our neighbors in need in 2019!

Want to know what else we've been up to?