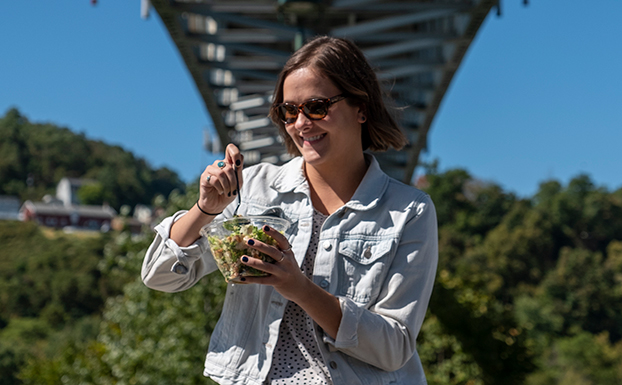 Times are tough… Especially when you're running low on toilet paper, shows to binge watch, and wine. But never fear… Your friends at Hello Bistro are here!
Here are a few tips from our BFF, the internet, for practicing self care during this crazy time:
Get a good night's sleep.
Before bed, make sure to limit your TV time, cell phone distractions, and caffeine intake so you can get deep REM sleep and wake up feeling refreshed!
Exercise daily.
In the words of Elle woods, "Exercise gives you endorphins. Endorphins make you happy." A quick walk or yoga session will keep you sharp, both physically and mentally!
Get Organized.
While some live by the motto that it's "an organized mess", tidying up can help you feel less stressed and increase your inner chi. So, start channeling your inner Marie Kondo and get to it!
Eat healthy and order from Hello Bistro.
(It's on the internet, so it must be true!) Choosing healthy options, like a huge salad filled with all your favorite veggies from your favorite salad spot, can help boost your mood all day long!
So why not get started on that last one…
Want to know what else we've been up to?