Our Post-Race Recovery Picks
Posted:
September 23, 2019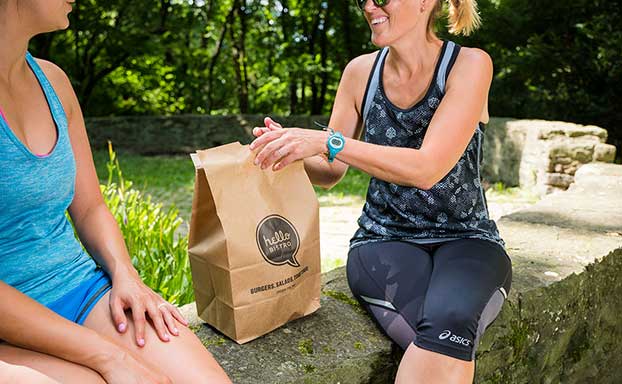 As much as we love the fame and fortune that comes with completing a fun fall 5K, our favorite thing about running is the post-race recovery noms. Here are a few of our go-to ingredients to help restore our energy levels:
Beets
High in dietary nitrates, a.k.a. the compounds that help your body produce nitric oxide, beets are important for blood vessel health and increasing circulation, which leads to better performance.
Where You'll Find Them: Tandoori Chicken Salad = Kale + Spinach + Tandoori Chicken + Avocado + Quinoa + Roasted Beets + Sunflower Seeds x Citrus Lime Vinaigrette

Black Beans
Black Beans are not only rich in fiber and nutrients but are also a good plant-based protein source that provides a solid dose of carbohydrates. It's the perfect choice for when you're refueling and trying to build muscles!
Where You'll Find Them: Caribbean Shrimp Salad = Mixed Greens + Shrimp + Avocado + Black Beans + Corn + Corn Tortilla Strips x Citrus Lime Vinaigrette

Cucumbers
Staying hydrated is SUPER important post-run. High water foods, like cucumbers, will help you in your mission to meet your quota of enjoying the right amount of high-quality H2O.
Where You'll Find Them: Thai Peanut Salmon Salad = Mixed Greens + Salmon + Carrots + Red Peppers + Cucumber + Edamame + Ramen Noodles + Chopped Peanuts + Chow Mein Noodles x Thai Peanut Dressing

Want to know what else we've been up to?