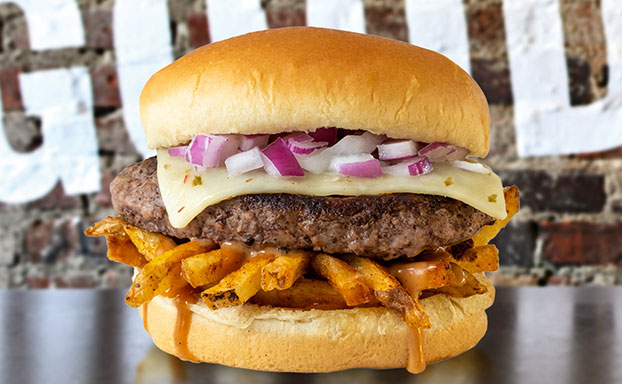 Much of the American Southwest may be a desert, but the region certainly isn't lacking in flavor! Just look at our Southwest BBQ Burger, which is inspired by that Southwestern flair! Our fajita-seasoned burger is topped with French fries, pepper jack cheese, red onion, and pepper BBQ sauce. Gather your friends and sit around a campfire as you chow down on this burger. You can also pair it with a drink and French fries, a salad, or Chicken Noodle Soup to make it a full meal!
Order online for takeout via our Hello ToGo lobby shelves, curbside pickup, or delivery straight to your door. And don't forget to say, "Yeehaw!"
Want to know what else we've been up to?