Start 2022 with Hello Bistro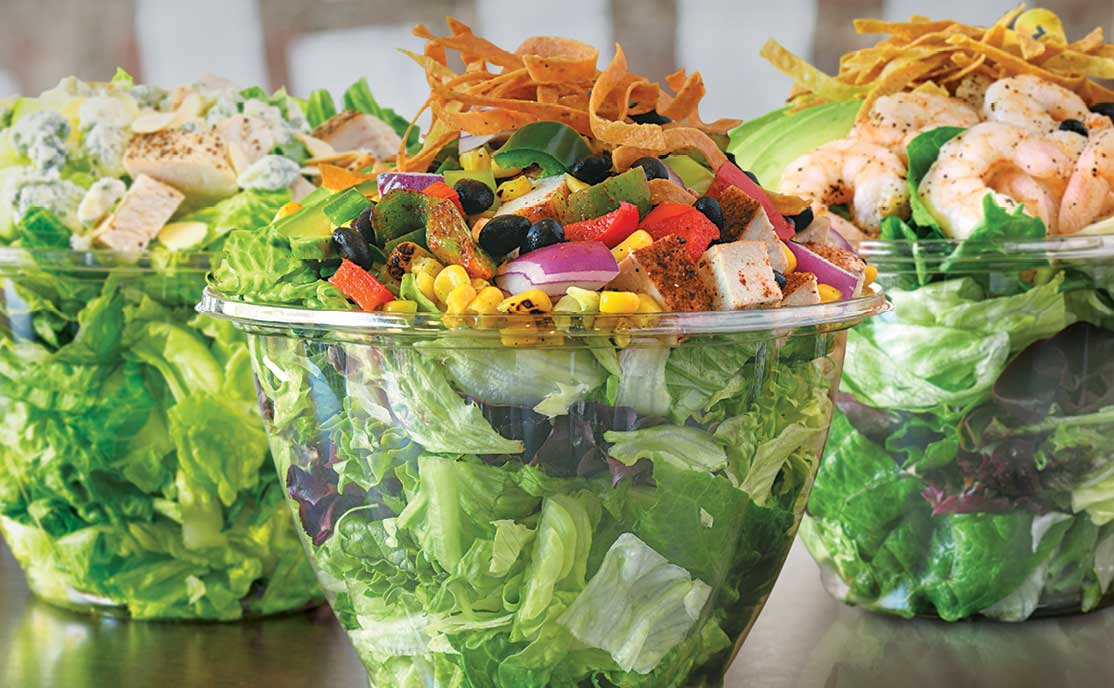 It's 2022, which means its time for a FRESH start! Let us help you keep those healthy eating resolutions on track in the New Year.
With a dozen Signature Salads to choose from and more than 55 toppings on our salad bar, we've got all your goals in a bowl!
We focus on building our salads with the best ingredients, including vitamin-rich proteins, the freshest veggies, and toppings loaded with fiber. Just because something is healthy doesn't mean it can't be delicious! Whether you choose a Signature Salad we've designed or craft your own, we know you'll find a filling and flavorful option that helps you achieve your goals.
Our Hello ToGo options will help you stick to your resolutions in the way that's easiest for you. Order online or via our mobile app and choose between our contactless Hello ToGo lobby shelves, curbside pickup, or delivery! Of course, you're always welcome to stop into your favorite location in person – we love seeing your smiling faces!
Want to know what else we've been up to?