These BYO Toppings Will Totally Change the Way You Enjoy Your Burger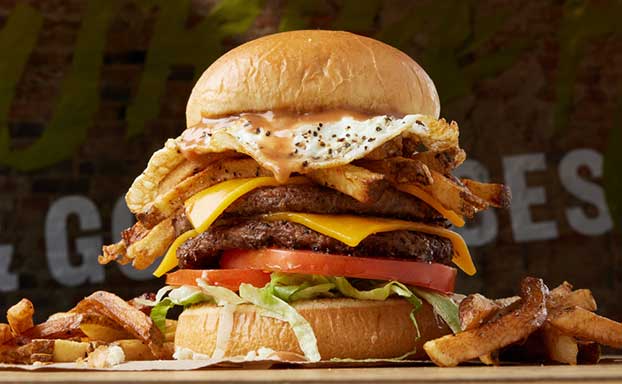 What are some of the best toppings for a Build Your Own Burger? Here are some of our favorites—we promise they'll change the way you think about crafting the perfect burger.
Burger + Egg + HB Secret Sauce
It's kind of like a breakfast sandwich, but even better, with an egg running down the side of your burger! Add toppings like cheddar cheese and HB Secret Sauce to take your burger to the next level of deliciousness!
Burger + French Fries
If you're in Pittsburgh, you put fries on your salad—so what's stopping you from putting them on a burger? You were going to eat them together anyway!
Burger + Pepper Jack Cheese
Give your burger a bit of a kick with the spicy flavors of sweet peppers, rosemary, habañero chilies, garlic, and spicy jalapeños.
Burger + BBQ Sauce
A lot of BBQ sauces include ketchup in them, so just think of this as ketchup with some sass!
Burger + Avocado
It's Avo you've ever wanted on a burger. Trust us!
Want to know what else we've been up to?