Download the New Hello Bistro App!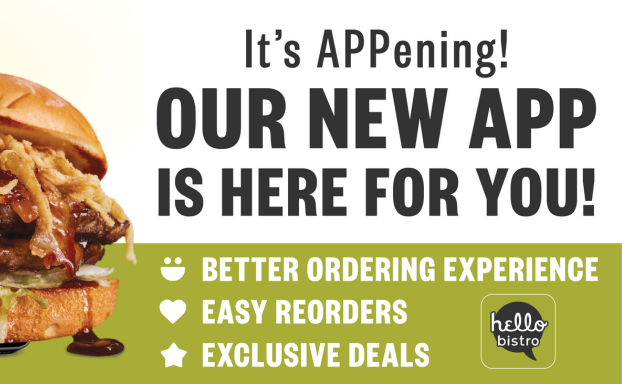 We're very proud to present. . .*trumpet sounds*. . .our BRAND-NEW Hello Bistro app! We've streamlined the online ordering process to get you on your way to burgers and salads faster. Now you can save your favorite Hello Bistro location and menu items, so you can reorder your "usual" in a cinch! All ya gotta do is:
Open your existing HB app (and if you don't have it, download the NEW one!).
Click the prompt to update through the app store.
Create a new online ordering account.
Take a look at our new design and enjoy all the benefits!
Want to know what else we've been up to?