Vote for Us! Best of the 'Burgh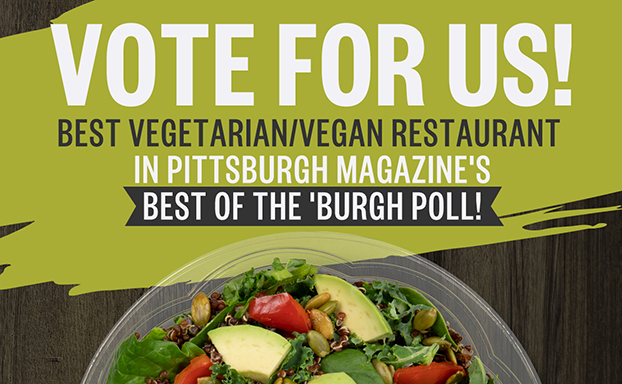 There are many reasons why we were voted the Best Vegetarian/Vegan Restaurant in Pittsburgh Magazine's 2019 Best of the Burgh poll. The biggest is our HUGE Build Your Own Salad, where you can create a veggin' awesome salad from our lineup of 50+ toppings.
Help us keep our crown for the second year in a row by voting for us in this year's Best of the 'Burgh Poll! While we won't be shaking hands or kissing babies to earn your vote (#SocialDistancing), we can promise that we'll produce the salad of your dreams!
Want to know what else we've been up to?