What Your Meal Combo Says About You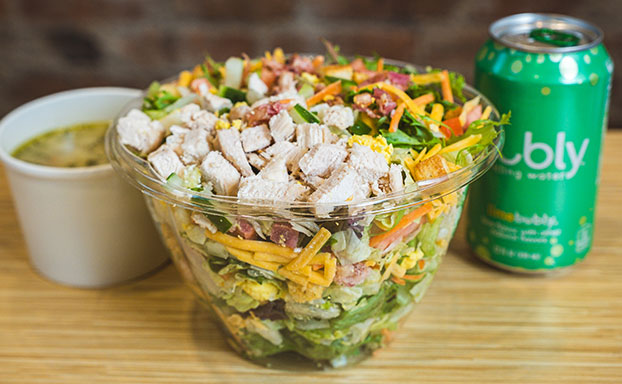 Everyone has a favorite meal combo. But what does your go-to trio say about you? Find out below!
Burger, French Fries, and a Drink: You're Classic!
You love the tried-and-true combos, like Bogart and Bacall or Woody and Buzz, and can it get any more classic than a burger, French fries, and a drink? We don't think so.
Salad, Soup, and a Drink: You're Eclectic!
To quote Katy Perry, you're hot and you're cold! You want it all when it comes to a meal, from a fresh salad to a cup of Chicken Noodle Soup to warm you up. You want all the feels!
Burger, Soup, and a Drink: You're Wild!
Not many people initially think of a burger and soup going together, but you do, and we love you for that! You like to live on the wild side and never let convention stop you from doing what you want.
Salad, French Fries, and a Drink: You're Balanced!
To you, it's all about balance! A fresh salad with all that good-for-you stuff combined with something a little bit naughty: French fries! (You may even want to put them ON the salad!) Because moderation is key, my friend.
Want to know what else we've been up to?