Which Summer Salad Are You?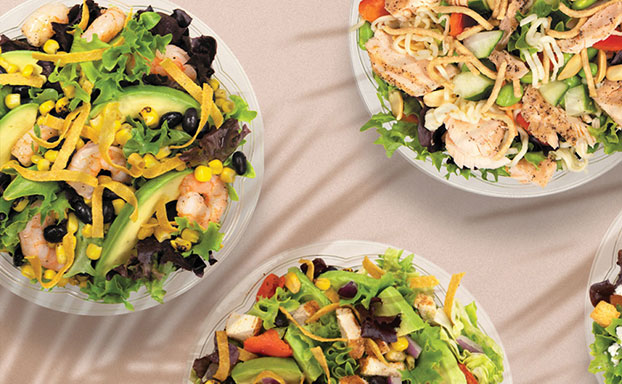 It's probably kept you up at night, but we're here to help answer that age-old question: What kind of summer salad am I? Take the quiz and find out!

Do you like Fruit on your Salad?
A. Yes
B. No
C. Sometimes

What do you think of cheese on a salad?
A. Absolutely!
B. Absolutely NOT!
C. Depends on the cheese
What kind of protein?
A. Chicken
B. Salmon
C. Nuts
Dressing?
A. Poppy Seed Vinaigrette
B. Thai Peanut Dressing
C. Housemade Ranch
Any other toppings?
A. Almonds
B. Ramen Noodles
C. Dried Cranberries

Mostly A's: You're a Strawberry Chicken Salad
You know what they say: No regrets with Vinaigrette! You love a colorful mixture of fruit, cheese, protein, and of course tossed in a vinaigrette dressing, making the Strawberry Chicken Salad totally your jam.
Mostly B's: You're a Thai Peanut Salmon Salad
You don't necessarily have a mainstream taste and enjoy being a little nutty, which makes the Thai Peanut Salmon Salad the mix you should thai at your next Hello Bistro visit (or order online!).
Mostly C's: You're a Build Your Own Salad
You're eclectic and may change your mind about your order as you're reading this, which makes the Build Your Own Salad option perfect for you, as you concoct the world's best salad (at least in your mind).
Want to know what else we've been up to?