Catering Now Available At All Locations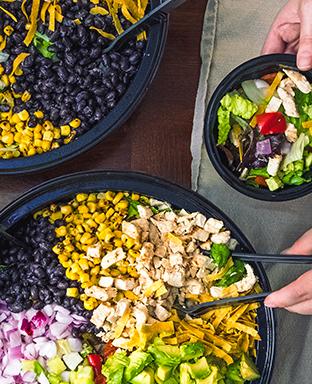 Want to share your Hello Bistro addiction with the rest of the office? There's no better reprieve from the daily grind than your very own office salad bar! If you have 10 or more mouths to feed (hopefully only one of them is your own), then you're in luck! Give us a day's notice, and we can deliver the salad of your dreams – choose from one of our creations, or if your group is feeling creative, build an in-house salad bar of your own choosing.
What's the catch? Well, Rome wasn't built in a day – but our salads can be. We need 24-hours notice for all catering orders. Orders can be picked up at our takeout station or delivered directly to you. (Downtown only!) Check out our catering brochure here, then give us a ring for all the details.
Want to know what else we've been up to?