Download the Hello Bistro App! Get $2 Off!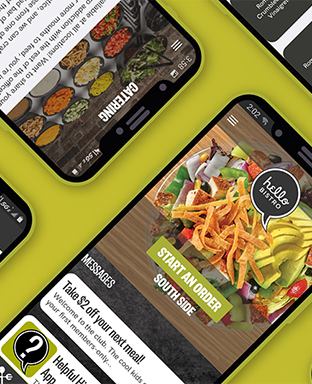 We're so excited and we just can't hide it… the Hello Bistro App is finally here!
Available on the App Store and Google Play Store, our shiny new app is the coolest thing to come to your mobile device since Boomerang and cat videos.
Download it today and get hella cool perks:
All new downloads get $2 off your next order! (Say wha?!)
Receive other exclusive offers and redeem them right from your phone. (You're officially a VIP!)
Order online in a snap: Save your favorite location and place your order in a jiffy!
Enjoy $5 off for your birthday! (After all, it IS one of the most important days of the year.)
Want to know what else we've been up to?