Say Hello to Craft Beverages!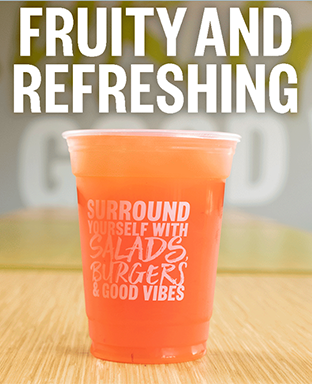 We're getting crafty with our new line of Craft Beverages! These sips are made fresh every day from real fruit. After straining out the pulp, we add a dash of house made sweetener to the mix and voila! – you have a new favorite drink to add to your Hello Bistro order.You can find them at our beverage station right next to our Boylan's Soda fountain. Our flavors will change seasonally but right now, you can enjoy Cranberry Orange Fresca and Apple Cider Tea. Which to choose?? You don't have to decide now – once you have your cup in hand, let your heart decide.
Want to know what else we've been up to?