'Tis the season to #GiveSomeGreen!
Posted:
December 10, 2018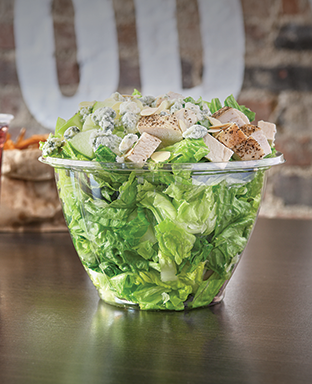 Join us to #GiveSomeGreen this holiday season! The tag team goes like this: You order one of our designated #GiveSomeGreen items and we'll donate one pound of produce to the local food bank! Our current item is a guest favorite: Apple Almond Crunch Salad! This year, we've donate 25,625 pounds of produce to our local food banks! Our awesome team members also generously donate their time by volunteering to help distribute these much needed fresh veggies to the public. In short: You + Us = Dynamic duo making a difference!
Want to know what else we've been up to?