YAAAS! Spring specials are here!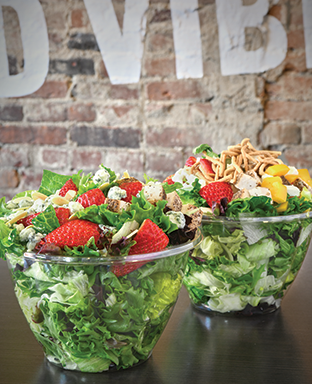 Did ya hear the great news? Not only is T-Swift releasing new music (Eeeek!), but our spring specials have arrived! Stop on in to enjoy the return of two of our all-time seasonal favorites: Strawberry Fields Forever Salad (Yum!) and our Caprese Grilled Cheese (Double Yum!). We've also brought on a new addition to our juicy burger lineup with our Buffalo Bleu Burger. Trust us, wing night has met its match! Don't forget to try our newest Signature Salad creation – Chicken Bacon Ranch!
Want to know what else we've been up to?