We Are Burger People.
Call us grill masters, mad grillers, or grill crazy, there's no way around it – we love cookin' up some tastey noms in our kitchen! In addition to our lineup of burgers (Beef, 3-Grain Veggie, Turkey, AND Beyond™ Burger), we've been known to also produce some of the best grilled sam'iches you've ever tasted. Here at Hello Bistro, we know that the best day for a Cheat Day is any day that ends in y.
Don't forget the fries!
Name a more iconic duo than a burger and fries? Oh, that's right… you can't! Fresh-cut and cooked in peanut oil for maximum flavor impact, dip them in our homemade Ranch for a truly magical experience.
Soups on!
Soup, there it is! Get it by the cup or pick up a quart to go for later!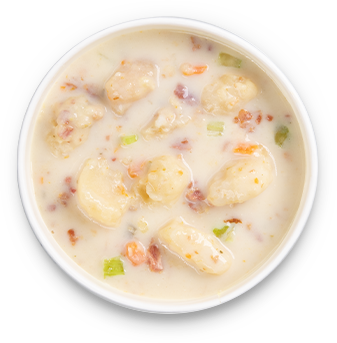 Potato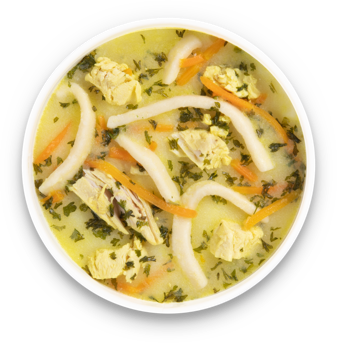 Chicken Noodle